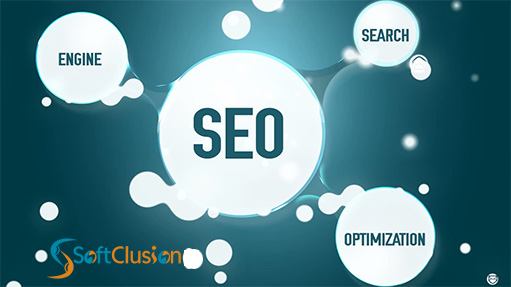 What Is SEO And Why It Is Important For Your Business?
June 21, 2017
Nowadays SEO is very essential for website, blog and online store .If anyone knows about SEO so he is understand importance of
SEO service
.
What Is SEO?
SEO Stands for Search Engine Optimization. Through SEO you can Improve your Website (Blog) ranking on search engines. Users trust search engine because of we have to follow rules of search engine .SEO is the best way to improve website(Blog) standard ,Make Use friendly (for Easy crawl and index),proper loading time. Everyone wants to improve his ranking on search engines because ranking how you survive on online business. Users believe on search engine results, they search keywords if they didn't get your website how you will get business So SEO Service is very important for any website (Blog).
Why SEO Is Important For Business?
SEO is very essential for Business Website, Blog and online store .SEO makes your website responsive for search engine."If you have a web site, blog or online store, SEO service can help your business optimize, grow and meet the business goal."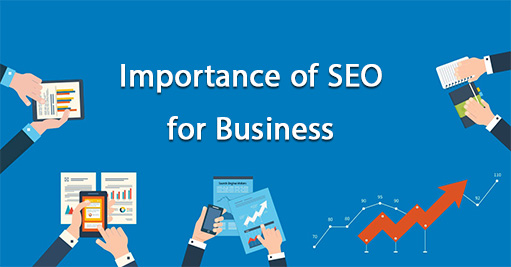 SEO is very Important for Business Like:-
 SEO is not important for only search engine and It's also improve your user sells, usability.
 SEO required for every website, blog and online store because it's help to smoothly running of big website, user easily access your business.
Increase you Business awareness all over the world .Even most important thing is you can choose your Location. You would decide where Business details show.
Through SEO techniques you can promote your Business on Social Media (Face book, Twitter, Instagram , Linkdin , Google + and much more.) Everyone knows every people spend his 12+ hours for using internet or social media sites .This promotion is very beneficial for Business.
Google Adword most important part of SEO (Search Engine Optimization).It's very useful because you can choose everything Like Location, Country, City, Language. 
What is the Main Procedure of SEO?
SEO is not static process .it's follow many rolls and regulations.SEO Services In Indore is Excellent.
Mainly SEO has Two Stages.
On Page Optimization
Off Page Optimization
"If  you are a beginner in SEO profession Today I am explaining the whole procedure of SEO" .
 On Page Optimization
first I explain what is on-page optimization .In simple words Make your website (blog) friendly for Search engines Like (Google, yahoo, Bing…) Every search Engine has own roles and algorithms so we must be follow that if we want to make user-friendly website. In On Page optimization you should follow some technique…
Title Tag Optimization

Meta Tags Optimization

ALT Tags Optimization

Hyperlink Optimization

Sitemap Generation

XML Sitemap Generation

Making URLs friendly

Proper Linking Structure

Right Keyword Density

Robots. Txt File Generation

Image Optimization

Alt Tag Optimization
 OFF Page Optimization
If I want to explain SEO off page procedure "That is way or technique for promoting or Increase awareness of website. Through off – page procedure you make high quality Back links and improve website ranking on Search Engine".
SBM Submission

Blog Submissions

Article Submission

Classified Submission

Blog Commenting

Social Media Profiles

Directory Submissions

Link Wheel Submission

forum Submission

Press release

Blog Commenting

RSS feed Generation and Submission.
All Techniques are very useful for Beginners. Through My Techniques you will get best results. I think you have completely Know about SEO and Why It is Important. Many Software Company In Indore has SEO services but you should find real and best SEO Experts for your Website. One More Thing is also important in SEO that is "Quality Content" Content is also a special part of SEO Services .you should write quality and unique content.It means If you do SEO without good content your success chance (Long-term) or minimum. Content is very essential because If you write unique or quality content everyone want to read .Make sure your content is easily understood and clear.
What Is the Difference between SEO and Digital Marketing?
Some peoples ask me "Is SEO same as Digital Marketing?". The simplest answer is SEO one of the part of digital marketing. In Digital Marketing you will see many things like SEO, SMO , Content strategy and much more. Many Digital Marketing Expert available in Indore .They have Expertise in digital marketing .Indore SMO Services are very famous.
I Hope You like My blog and it's very helpful for you.
---